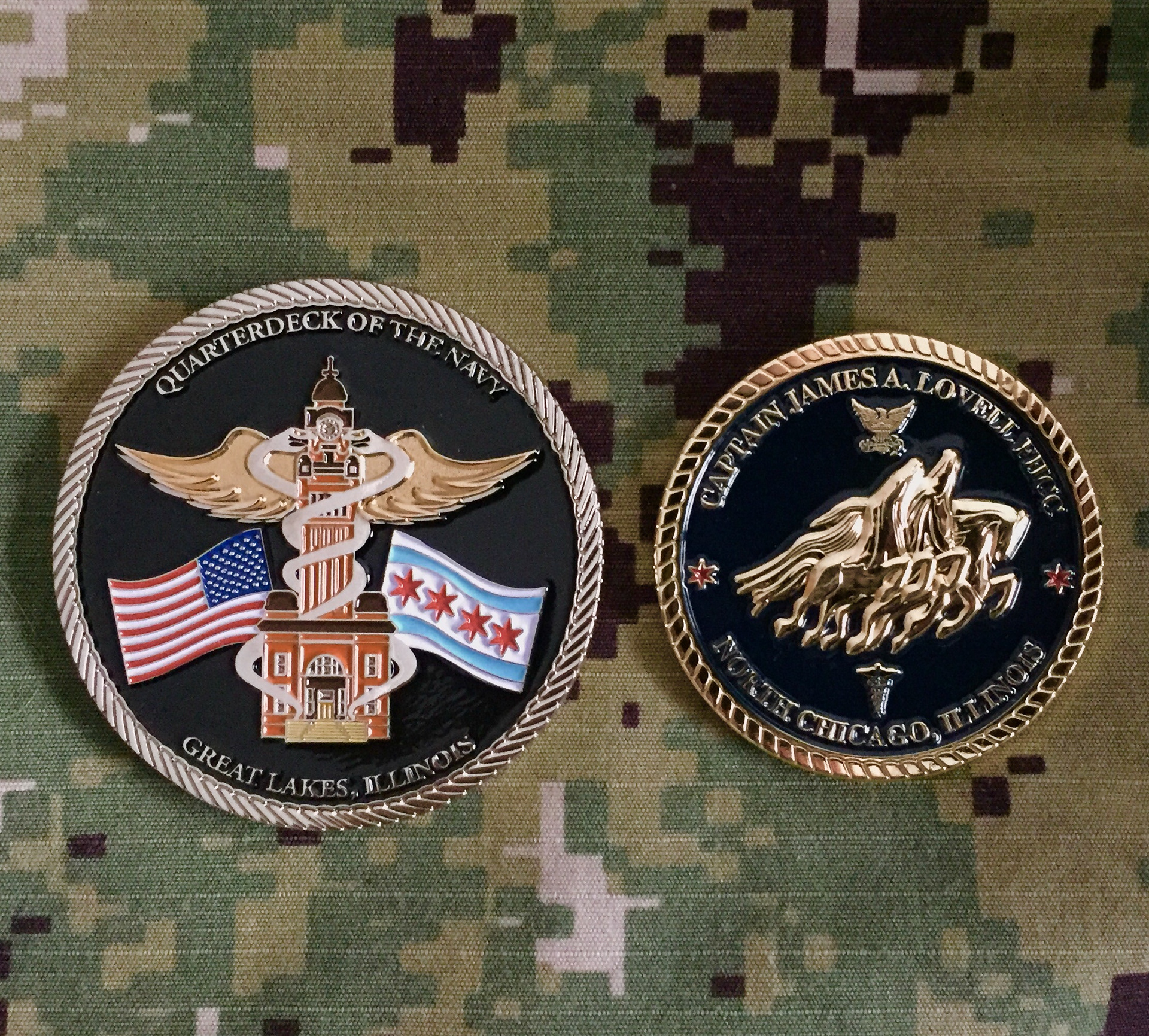 While stationed in Great Lakes, IL I utilized my design skills in crafting challenge coins. The challenge coin is a military tradition that dates back to World War I when troops would carry medallions bearing their squadron's emblem to show their allegiance when other identification was stolen or lost. Nowadays, challenge coins are presented as gifts of appreciation and are collected to show where one was been stationed over the course of their military career.
A modern tradition is using the coin to challenge a friend while out at the bar. The challenger will drop his/her coin on the bar top. If the challenged can not produce a coin of their own, they must buy the next round of drinks. If the challenged can produce a coin of their own, the challenger will have to buy the next round.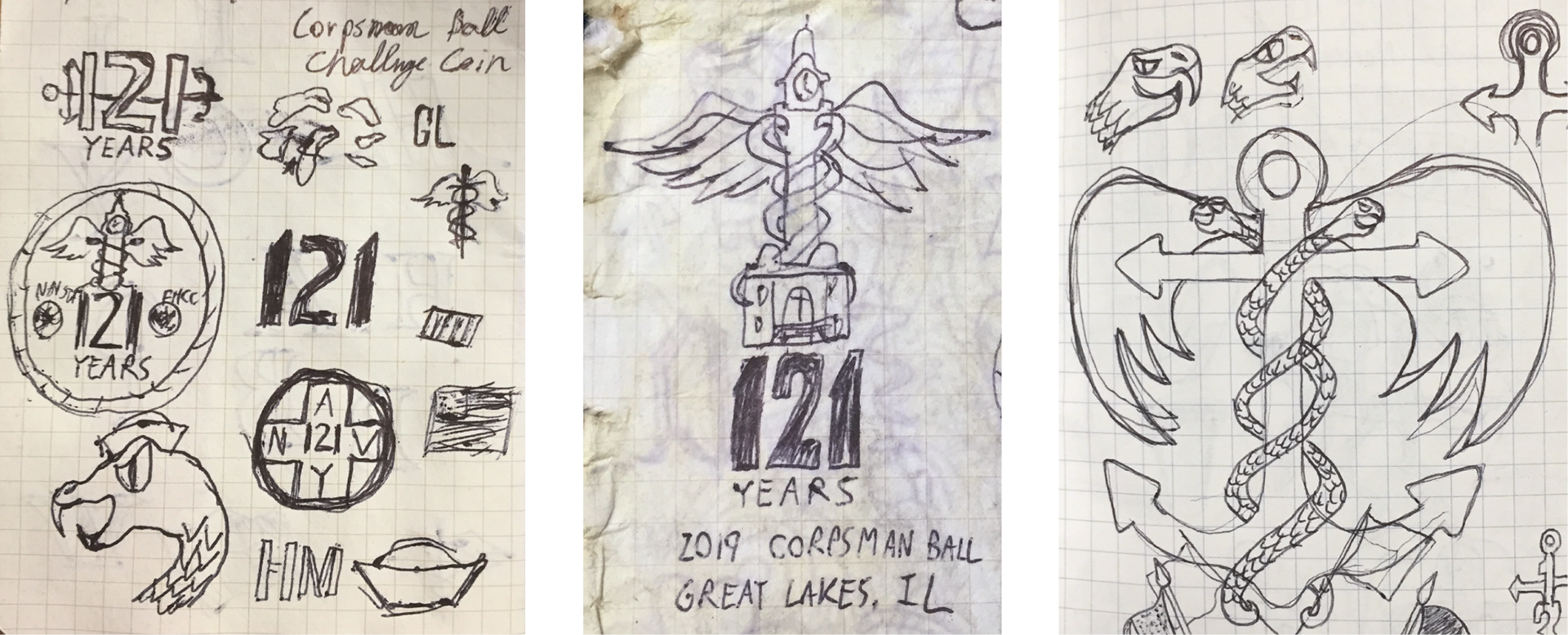 Lovell FHCC Command Coin

Seeking an opportunity to design a command challenge coin, I pitched the coin as a fundraiser for the annual Holiday Party.
An important aspect of the design was to incorporate symbology associated with command's namesake, Captain James A. Lovell. The three horses on the front are derived from the Apollo XIII patch that was worn by Captain Lovell. Lumen Martin Winter, designer of the patch, adapted the horses from his 1969 oil painting,
Steeds of Apollo
.
The back features the seals of the main hospital & four clinics. The command's motto of "readying warriors, caring for heroes" reflects FHCC as the nation's first and only joint VA & DOD medical facility. The red star of Chicago is placed to connect the command with its close proximity to the city of Chicago.
2019 Great Lakes Corpsman Ball Coin
17 June 2019 marked the 121st birthday of the US Navy's Hospital Corpsman rating. To mark the occasion, I designed a challenge coin to celebrate the Corpsman Birthday in Great Lakes, IL.
A goal of the coin's design was to make the coin unique to Great Lakes and the base's close proximity to the city of Chicago. This goal was achieved on the front side by incorporating the famous Clock Tower into the caduceus, the symbol Hospital Corpsman rating. The caduceus is flanked by the flags of America and Chicago.
The backside shows the Chicago skyline with famous buildings such as the Willis Tower & Cloud Gate ("The Bean") and Lake Michigan at the bottom. The flag of Chicago is set in the background of the skyline.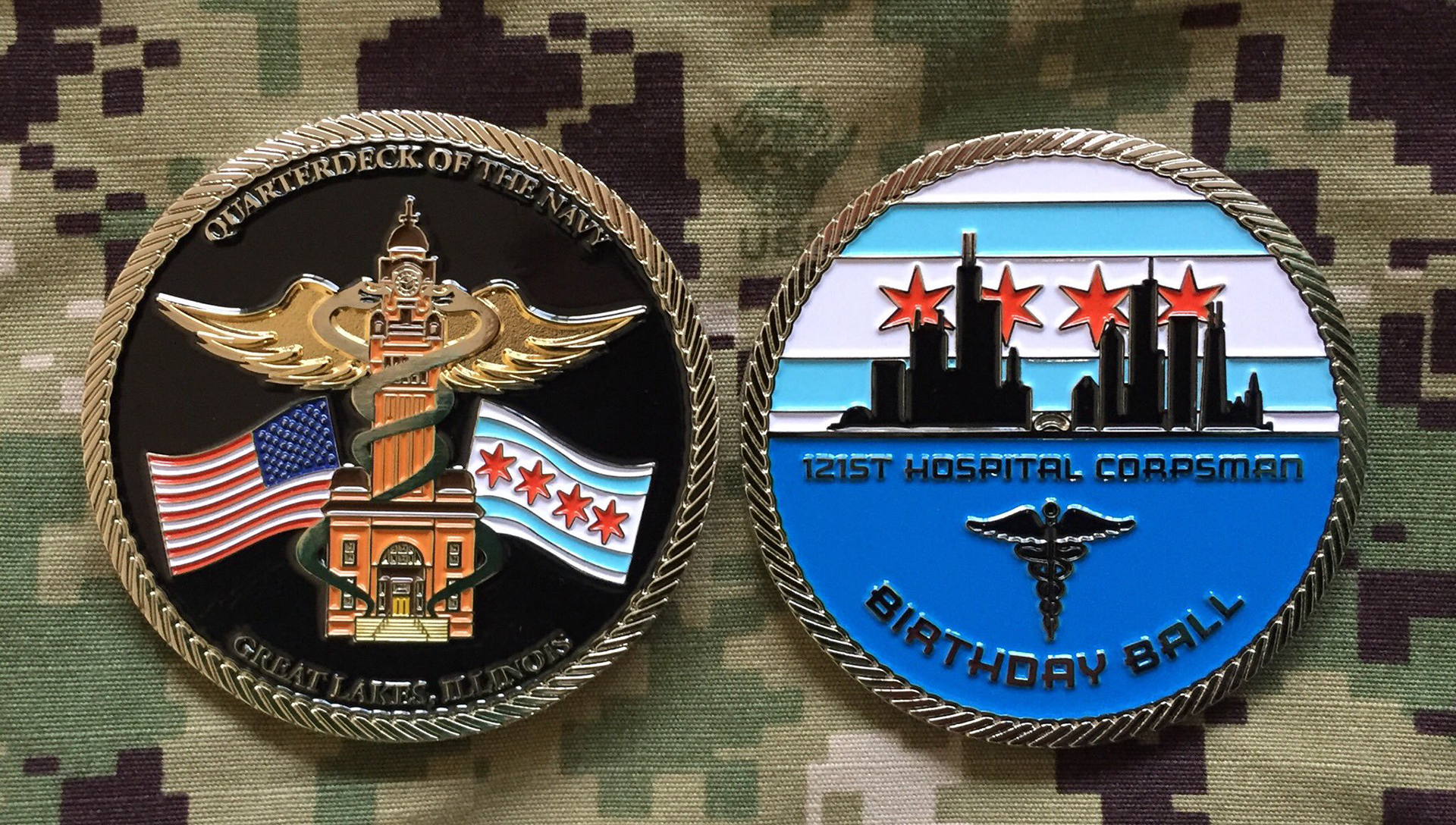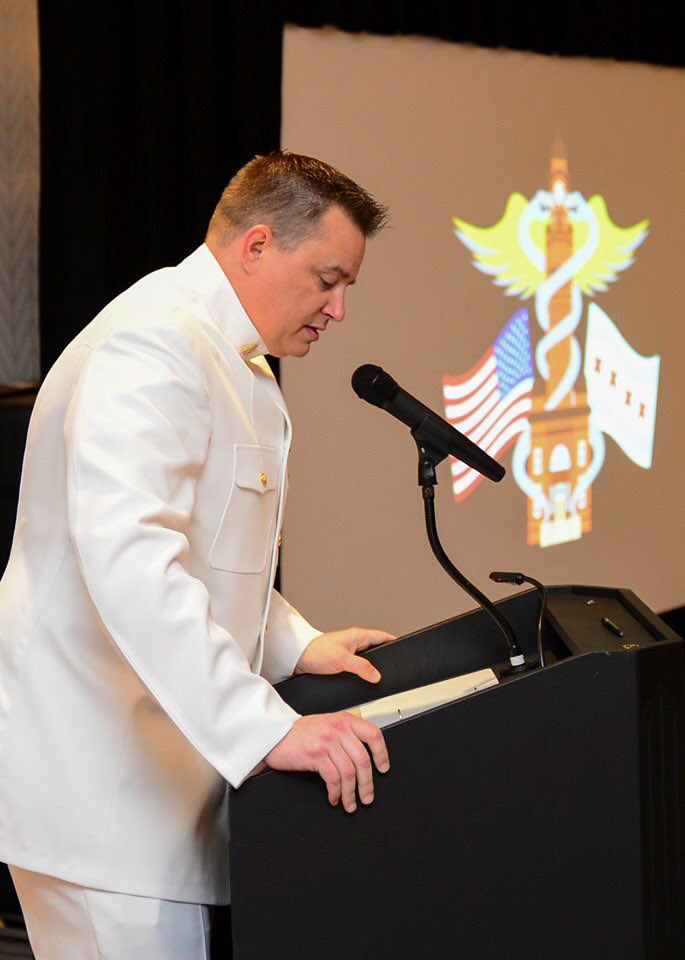 Out of 300 coins ordered per design, nearly all of the coins were sold at the 3 main commands in Great Lakes; Captain James A. Lovell FHCC, Naval Station Great Lakes, and Recruit Training Command. Sailors of all ranks were highly impressed with the creativity and aesthetic of both coin designs.

The Corpsman Ball Committee used the design in accompanying collateral including the t-shirt, travel mug, program, and video board graphic.