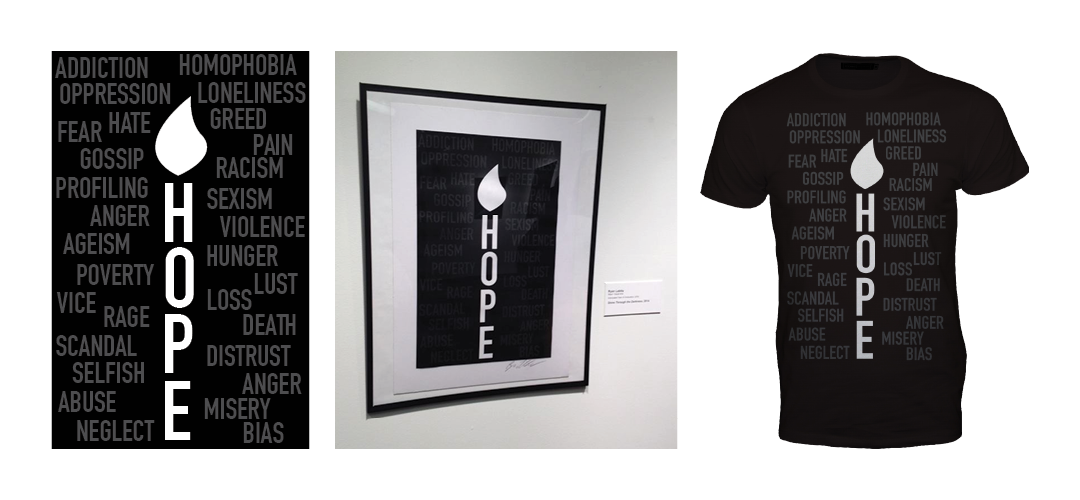 In my junior year of college at SUNY New Paltz, a student art exhibit was held in conjunction with the Theater Department's production of the Broadway classic, Rent. The theme of the Identity/Crises Exhibit tied in Rent's theme of the struggle between hate and acceptance.
As I listened to "Seasons of Love" I thought two things; what are some of the things can bring a person down and what is something that can lift them up? I wrote down words that popped into my mind and layed them out onto a poster. Despite all the negatives in the world, hope is brighter than everything else.
As for the title, a lyric from Bernadette Farrell's "Christ Be Our Light" struck me as a perfect name for this poster; Shine Through the Darkness.
The exhibit ran from February to May 2015. At the close of the exhibit, I designed a t-shirt with the exact same design. It'd be one thing to hang this positive message on a wall. Why not spread the good word on the streets?