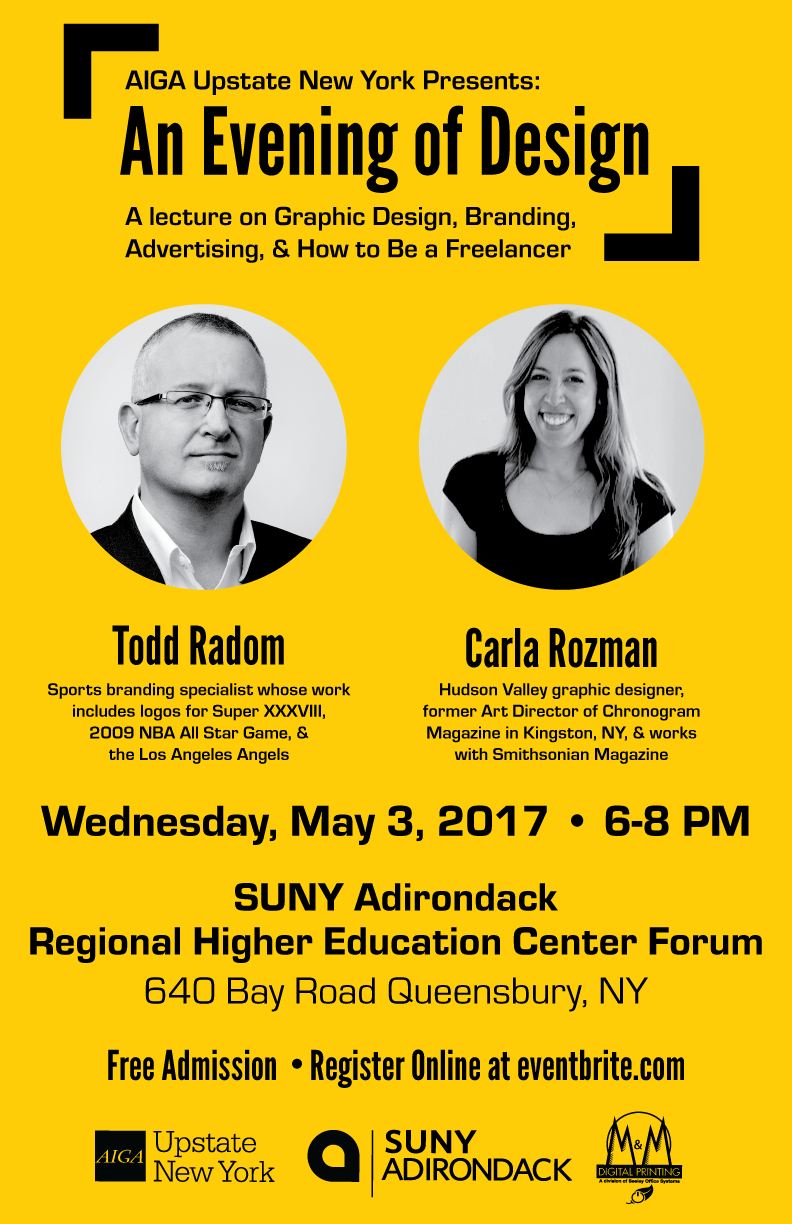 While serving as the Glens Falls Representative of the AIGA Upstate NY Programming Committee, me and and my co-representatives organized a graphic design lecture at SUNY Adirondack featuring sports designer Todd Radom & graphic designer Carla Rozman. In preparation for the lecture, I designed a poster that was distributed around Downtown Glens Falls.
I kept the design simple, yet bold with a bright, solid color palette of yellow and black matched with black & white photographs of Todd & Carla.
The lecture was a very insightful and full of great stories & work samples. Todd Radom & Carla Rozman were equally impressed of each other's presentations and appreciative of coming up to SUNY Adirondack and speak about their work.