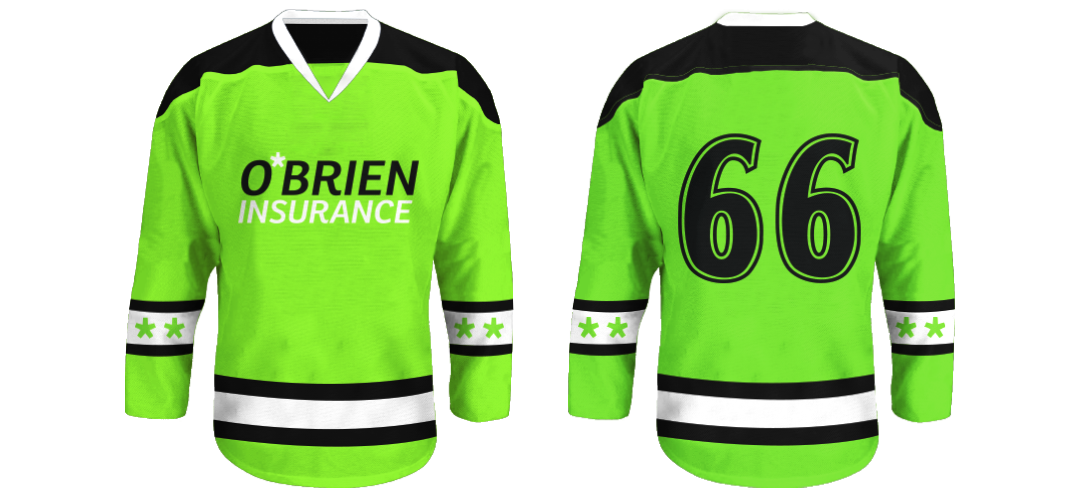 To celebrate the team spirit of the employees of O'Brien Insurance, owner John O'Brien commissioned a hockey jersey to be designed for "Team O'Brien".
For the jersey's composition, I choose traditional piping on the waist and forearms with a contemporary v-neck. I further incorporated the O'Brien branding with asterisks on the forearm piping.
The entire O'Brien Insurance staff was happy with the final outcome and in addition to wearing denim jeans, the hockey jerseys were added to the Casual Friday wardrobe.