In anticipation of Wrigley Field's centennial anniversary, the Chicago Cubs held a contest to design a 100th anniversary logo. Wrigley Field is the second oldest major league ballpark, two years shy of Fenway Park in Boston.
The concept of the letter forms morphed into the shape of a football is inspired by the Boston Yanks logo used on the cover of game day programs from the 1946 season.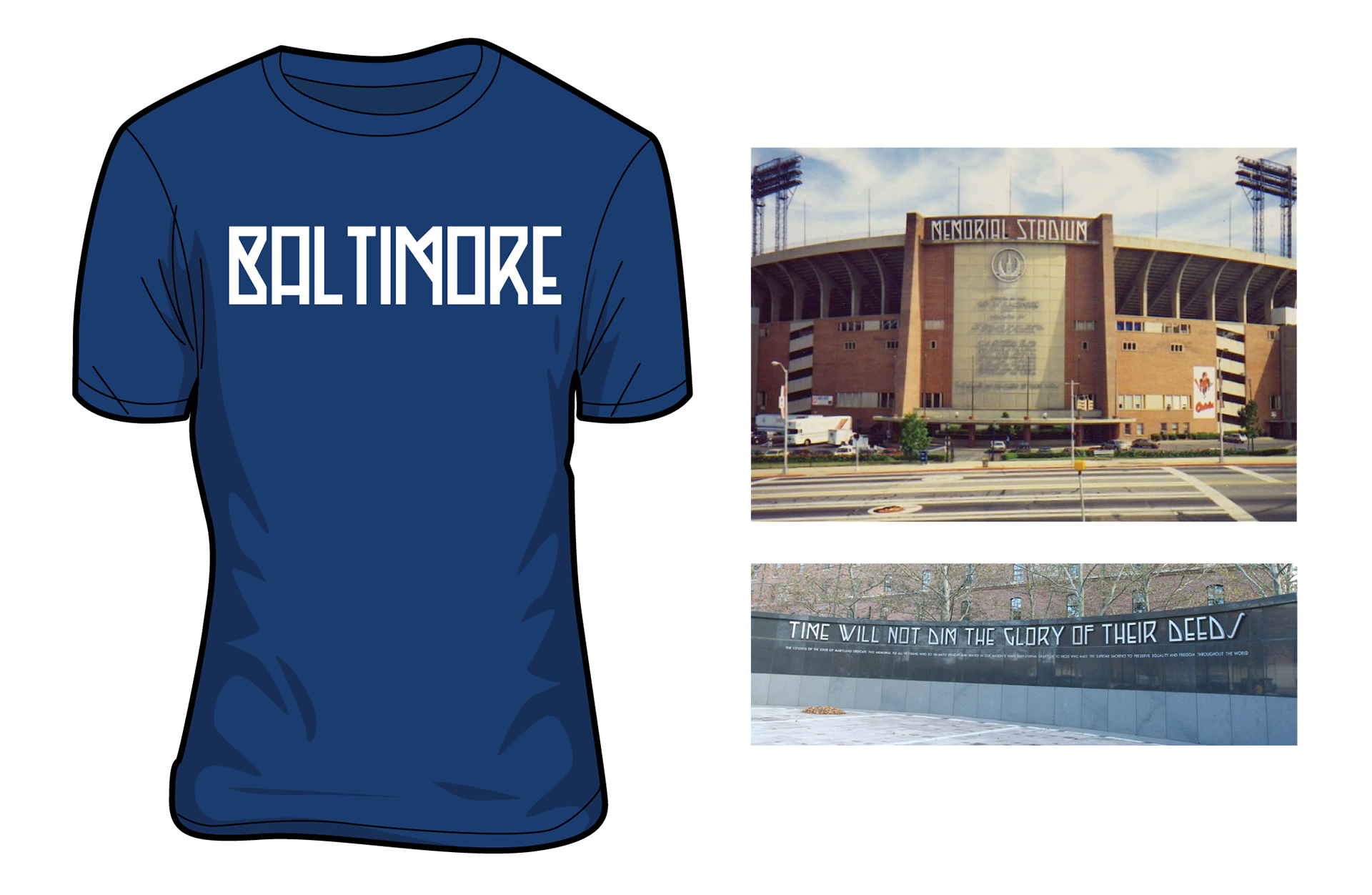 The letter forms on this design are based on the letters that graced the facade of Memorial Stadium in Baltimore. The originals letter forms were desgined by Polish architect Francis Tarlowski. "The Old Gray Lady on 35th" was the home of the Baltimore Colts & Orioles, and Ravens (1997) from 1957 to 1997. A veterans memorial across the street from Camden Yards uses the same typography used on the Memorial Stadium facade.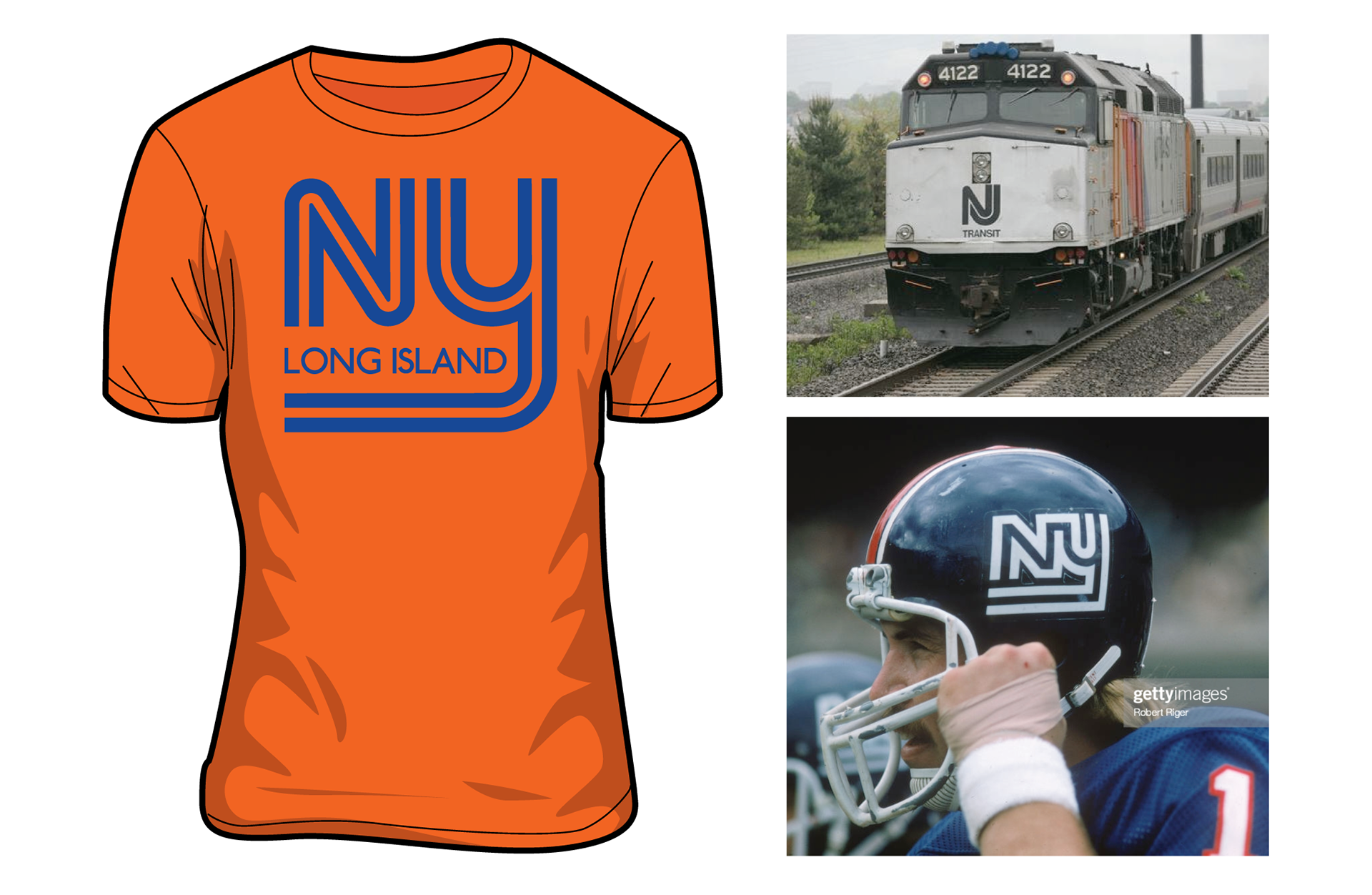 The inline design in the NY was inspired by the New Jersey Transit logo and the short-lived primary logo used by the New York Giants in 1975. The orange and blue color scheme is prevalent throughout Long Island connecting to Dutch roots. The color scheme has been adopted by the New York Islanders.
Based on Massimo Vignelli's design of the New York City Subway map, this design highlights each of the five boroughs of the Big Apple. The Bronx is represented by the friezes at Yankee Stadium. Manhattan is represented by three of it's famous skyscrapers; the Freedom Tower, the Empire State Building, and the Chrysler Building. Queen sis represented by the World's Fair Globe. Staten Island is represented by the ferry. Brooklyn is represented by the Brooklyn Bridge.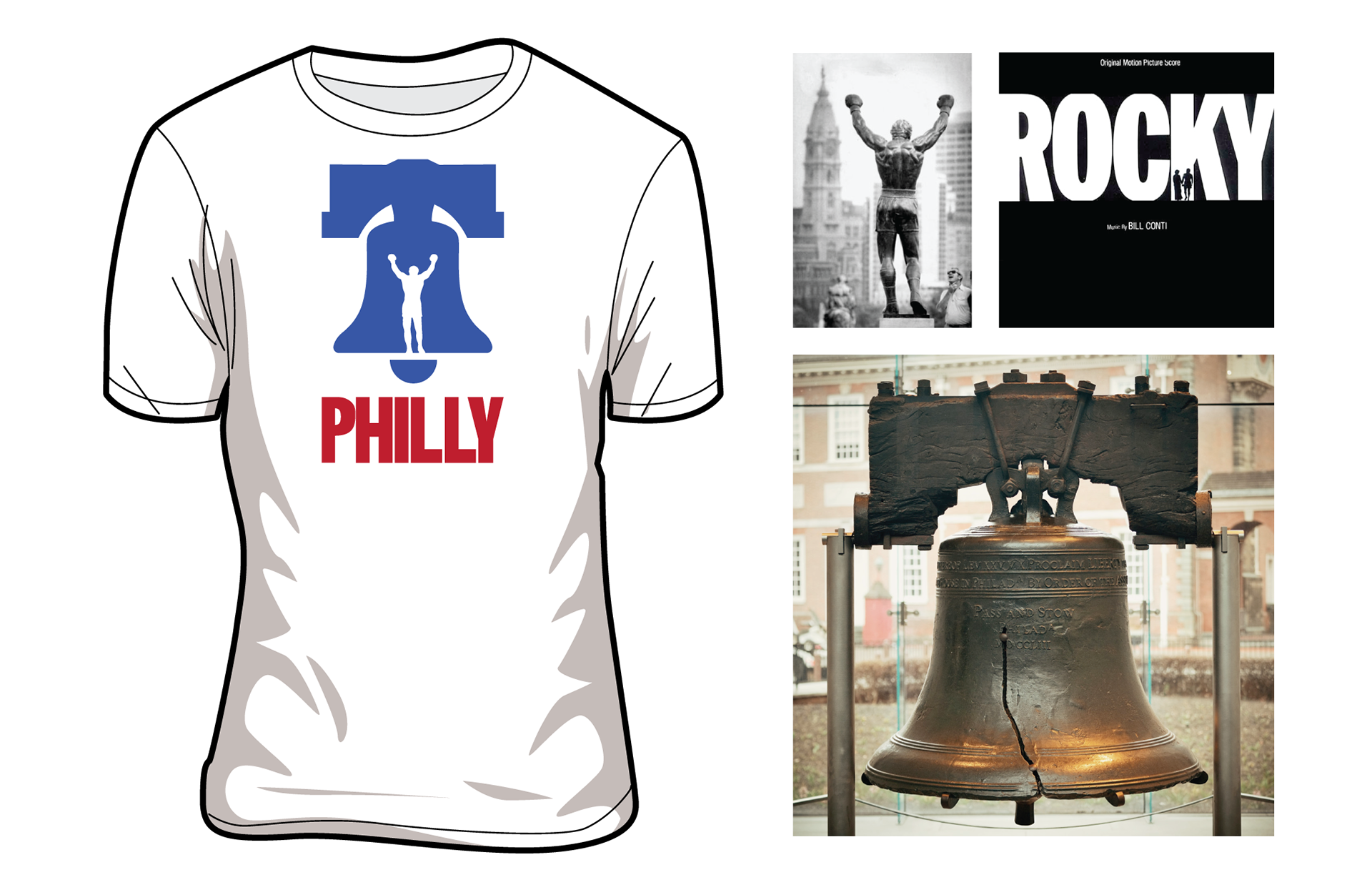 Two of Philly's greatest known icons are brought together in one design. The outline of the Rocky Statue stands in the outline of the shape of the Liberty Bell. The type is based off the logo on the Rocky I soundtrack cover. The red, white, and blue color scheme pays connects with Philadelphia as the birthplace of America.