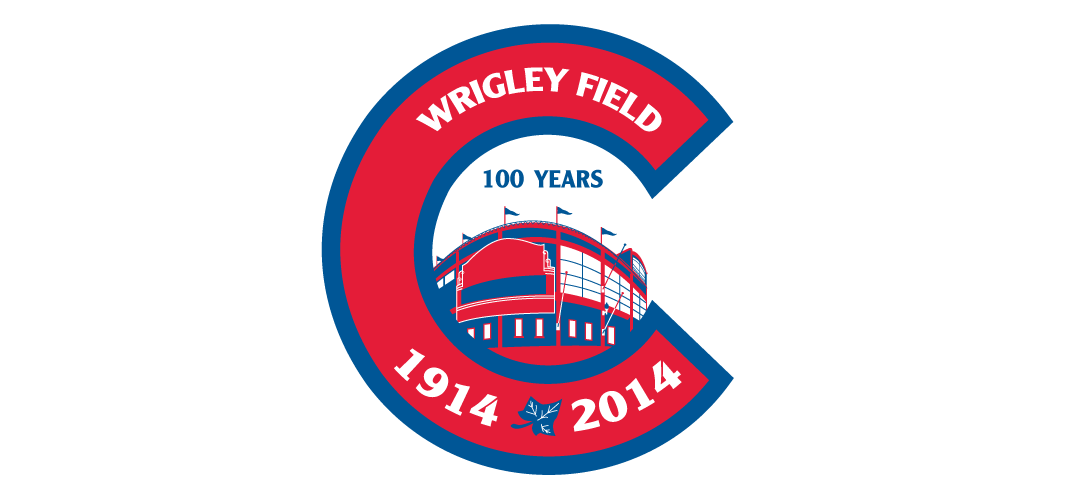 In anticipation of Wrigley Field's centennial anniversary, the Chicago Cubs held a contest for the public to design a 100th anniversary logo.
To make a connection between Wrigley & the Cubs, I utilized the Cubs cap logo by turning it into a large part of the composition. The Wrigley Field façade sits comfortably within the counter of the letter C. An ivy leaf was placed between 1914 and 2014 to represent the famous ivy leaf outfield wall.
Though my entry was not chosen as the final design, it was featured on the Cub's website as a semi-finalist.